There is currently an 82.2 % absorption rate* in Nevada County. This chart shows absorption rate by quarter for the last 10 years in the county. It has gotten to about 35-37% in the past 10 years but that is as close to last month as it has been. That means most of the homes that are going to market are selling at an incredible rate.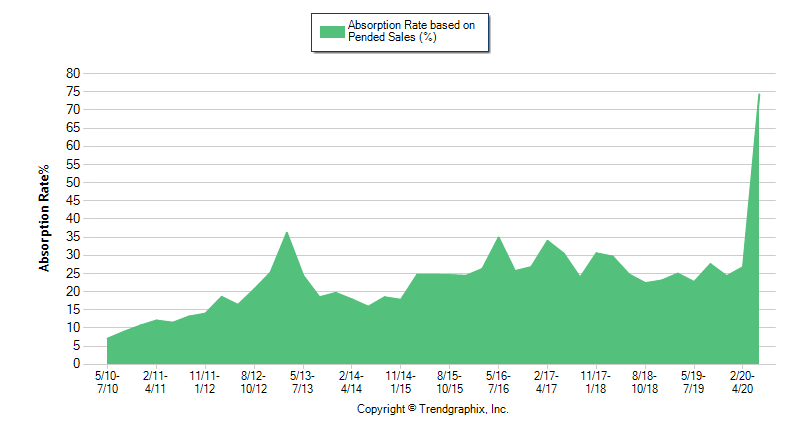 Source: https://www.gotrendvision.com/Post2WebResponsive.aspx?FtId=c39f4c7a-107d-408f-a7bc-fb89c4e90391
* Absorption rate is the rate at which homes are selling in a specific area.