Grass Valley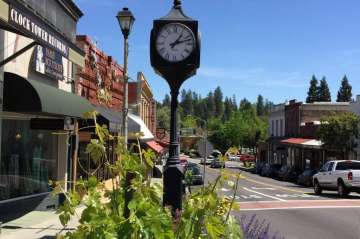 Beautiful Grass Valley is named for the tall grassy fields early settlers found as they came through the Sierra Foothills. Grass Valley is an hour north of Sacramento and just over an hour southeast of Lake Tahoe on Highway 49. Grass Valley prides itself as a great place to raise a family and retire. Grass Valley CA real estate market includes grand Victorian homes downtown or ranch, farm, vineyard, and horse properties in the surrounding rolling hills area.
Here are all the current Grass Valley real estate MLS listings currently available. Feel free to browse but a short 10 minute phone call might help narrow your search down much quicker.
Grass Valley CA real estate – Residential

Grand Victorian homes and quaint miners' cabins line the streets of downtown Grass Valley. Within the city several newer developments offer modern homes, condominiums, and townhouses. The rolling hills surrounding the Grass Valley area offer a variety of ranch, farm, and horse properties.
Grass Valley CA real estate – Commercial
Greater downtown Grass Valley offers office and retail properties in the historic commercial buildings. Numerous Victorian homes have also been converted to offices or B&B's.
New and established shopping centers offer business properties in the Brunswick Basin, McCourtney Road, and Pine Creek areas. A number of newer commercial and medical center properties are available in the growing Litton Hill, Whispering Pines, and Idaho Maryland areas. Light industrial and office center properties are available in Loma Rica near the airport where a fly-up business center has been proposed.
Grass Valley History
Grass Valley boomed as a mining town in the late 1840s attracting "Cousin Jacks and Jennys" from the depressed mining area of Cornwall, England. Today Grass Valley is a sister city with Bodmin, Cornwall England. Cornish traditions are continued with favorite cuisine of pasties and local holidays celebrating St Piran's day and Cornish Christmas.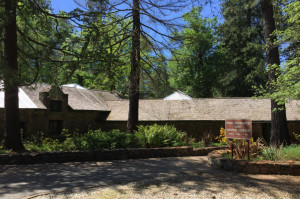 Residents and tourists are attracted to the area because of its rich natural beauty and historic treasure. Grass Valley is home to what was once the richest and oldest of the California gold mines. The old Empire Mine with the beautiful Bourn Mansion has been preserved as a California State Park and local treasure. The Northstar House designed by Julian Morgan is the focus of current preservation efforts.
Grass Valley Arts and Entertainment
The Center for the Arts, Performing Arts Guild and multiple theater groups present music, theater and arts events year round. Grass Valley Downtown Association and Grass Valley/Nevada City Chamber host a variety of street fairs including the Thursday Night Farmers Market, Cornish Christmas, Car Show and others. Excellent restaurants and wine tasting rooms among the shops, art galleries and specialty stores provide for an inviting experience in historic downtown Grass Valley.
Each August the Nevada County Fairgrounds is home to one of the best county fairs in the country. Throughout the year special events and festivals include the famous Draft Horse Classic, Harvest Fair, KVMR's Celtic Festival, Music in the Mountains Season Festivals and other concerts.
Several expansive city parks offer swimming, disk golf, a skateboarding rink, ball fields, event venues, and other amenities for families and friends to enjoy.
Grass Valley is only a few miles from the South Yuba River State Park at Bridgeport with the longest single span covered bridge in the United States. The rivers and lakes offer boating, sailing, fishing, kayaking, and water skiing.
A network of trails throughout the city and surrounding Sierra Foothills provide excellent hiking and horseback riding. Western Nevada County has a number of private and public golf courses. In the winter, the world renowned Tahoe area ski slopes for skiing and snowboarding are only an hour away.
Grass Valley Education
Grass Valley including Nevada Union High School and Nevada County Schools are ranked among the highest in California. Families can choose an ideal learning environment for their children from a variety of traditional public schools, multiple charter schools, parochrial schools and alternative programs for at-risk and gifted students.
Sierra Community College Nevada County Campus offers a selection of Associate Degree and certificate programs as well as a variety on non-credit adult education programs. Sierra College is home to the Ghidotti Early College High School program for advanced students.
Grass Valley Medical Services
The quality of life Nevada County affords helps to attract a diverse medical community and complementary social services.
Sierra Nevada Memorial Hospital is located in Grass Valley. In the last few years, the hospital opened its new state of the art Imaging Center and Cancer Center. In 2007, the SNMH Breast Imaging Center was named among the top five in the United States.
Want to know more about Nevada County California real estate properties?
Nevada City real estate properties
Nevada County real estate properties
Living in Nevada County California
Call us at 530 265-6565 to discuss Grass Valley CA real estate properties and more.
Grass Valley Homes For Sale