Smartsville East Yuba County CA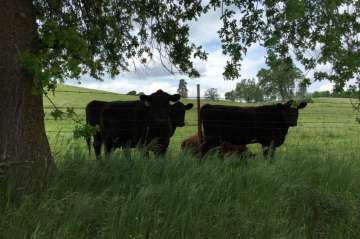 Smartsville, Loma Rica, Browns Valley, Beale Air Force Base and East Yuba County Real Estate
Looking for that perfect cattle or horse ranch or farm property?  East Yuba County – including Smartsville, Browns Valley, Loma Rica, and Beale Air Force Base – is a bucolic rural area between Grass Valley and Marysville, CA.  They are part of the rich Sacramento Valley agricultural area.  The area is served by State Highway 20 as it criss crosses the South Yuba River and is less than an hour drive from Sacramento.
Gentle rolling hills with open grass lands and large sheltering oaks are ideal for expansive cattle and horse ranches. Orchards and fields of vegetables are interspersed among the ranches. Don't be surprised to learn that some of the finest olives in the US are grown around Loma Rica!
View Smartsville and surrounging MLS properties.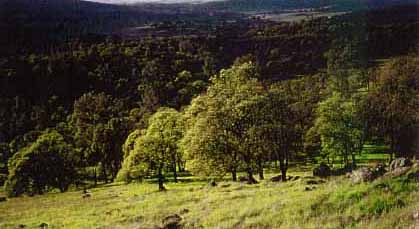 Looking for great hiking and biking? Smartsville is the gateway to the California Department of Fish & Game's Spenceville Wildlife Area. The 11,000+ acre preserve draws hikers and outdoor enthusiasts from throughout the Sacramento Valley and surrounding Sierra Nevada Foothills.  Visit the Friends of Spenceville Wildlife Preserve to discover what a jewel the Spenceville Wildlife Preserve is.
Smartsville, aka by the US Postal Service Smartville, CA History
The unincorporated town was founded during the California Gold Rush and is named for James Smart, a miner and local hotel proprietor who built the town's first building in 1856.  Originally known as Smartsville, the town has been called both Smartville and Smartsville since the U.S. Postal Service declared the second "s" to be grammatically incorrect in 1909.
Residents of the town fought to correct the name for almost a century. Finally in August 2008 the U.S. Board on Geographic Names agreed, ruling that the community can resume using its original name.
Nearby Grass Valley, Nevada City and Nevada County California
Want to know more about real estate in the neighboring areas of Nevada County go to:
Nevada City real estate properties
Grass Valley real estate properties
Nevada County real estate properties
Living in Nevada County California
Smartsville and East Yuba County MLS Homes for Sale