Nevada County enjoys four beautifully distinct seasons.  With each new season, comes delightful festivities, arts and entertain, and outdoor activities.
In early Spring daffodils, fruit trees, dogwoods and other create a proliferation of color and life.  The "Wild and Scenic" South Yuba River flows along the outskirts of Nevada City. As summer approaches raging the Yuba and other nearby mountain rivers cascade through massive rock canyons delighting swimmers, hikers, bikers, kayakers and all. As the days shorten, crisp nights trigger the gorgeous panorama of Fall. Tour our cities during Fall Colors!  And then in winter, snow blankets the majestic trees and quaint historic buildings and the mountains become a play ground for skiers, snowboarders and toboggans.
Check out unique local events in and around Grass Valley and Nevada City through the seasons: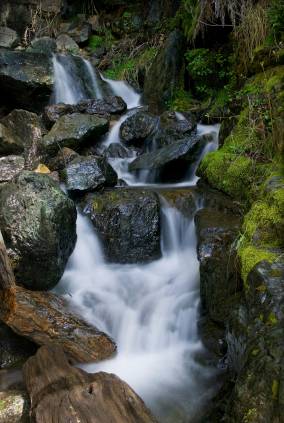 Grass Valley Thursday Night Market
Nevada City Victorian Christmas
Grass Valley Cornish Christmas
Come enjoy the seasons with us and the uniquely Nevada County festivities!