Lake of the Pines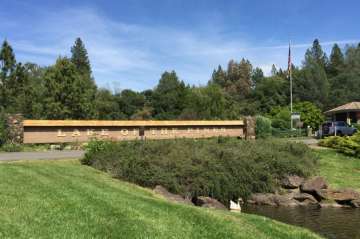 Lake of the Pines CA Real Estate and Homes
The beautiful Lake of the Pines (LOP) gated-community is located 20 miles south of Grass Valley and 12 miles north of Auburn. Just off Highway 49, Lake of the Pines attracts residents who want to live in the beautiful Sierra Foothills and have easy access to the Sacramento Valley. Whether commuting, raising a family, retiring or looking for recreation, Lake of the Pines CA real estate attracts a vibrant community.
Real estate properties in Lake of the Pines include individual family home sites with lake front, lake view or lake access through seven well-groomed parks, six beaches and other common areas.
Here are all the current Lake of the Pines California Homes for Sale MLS listings.
Lake of the Pines Amenities and Recreation
Lake of the Pines is build around four developed lakes and ponds. At 1,500-feet elevation, the community is generally below the winter snow line and summer water temperatures exceed 75F. The lakes and pond are stocked with game fish populations including bass, redear and bluegill sunfish, black crappie and catfish and provide a haven for river otters, muskrats, snakes, turtles, eagles and waterfowl.
A boat launch ramp and a marina with 132-boat slips provide boat access. The residents enjoy swimming, fishing, water-skiing, wakeboarding, kayaking, canoeing, sailing, sail boarding, cruising and pontoon boating.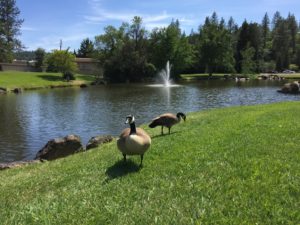 Other amenities at Lake of the Pines include;
A junior Olympic swimming pool and a wading pool.
A 19-hole golf course that creates a green belt around the community.
A Sports Lounge and Pro Shop at the golf course, with a grill and full
bar for informal dining.
A waterfront Clubhouse for fine dining, special events, and catering.
The community offers an active lifestyle for young families to retirees. Residents have a variety of clubs for sports, dance and other activities. The LOP association hosts a variety of tournaments and events in the community facilities throughout the year.
Lake of the Pines Schools and Education
Lake of the Pines is has excellent elementary, middle and high schools. Bear River High School is located across the road from the main entrance to Lake of the Pines. In addition to traditional public schools a variety of charter, parochial, and private schools provide families with a choice for the ideal learning environment for their children.
Want to know more about Nevada County California real estate properties?
Nevada City real estate properties
Grass Valley real estate properties
Nevada County real estate properties
Living in Nevada County California
Lake of the Pines CA Real Estate ~ MLS for Homes, Lots and Land
Lake of the Pines Homes for Sale