Winter brings a winter wonderland of special events and great sports!
Victorian Christmas – Nevada City  –  December: Wednesday Evenings and Sunday afternoons leading to Christmas

Cornish Christmas – Grass Valley  –   Friday Evenings starting Thanksgiving leading to Christmas
Nevada City's Wild & Scenic Film Festival  –  January
Mardi Grass in Nevada City   –   The weekend before Ash Wednesday
Foothills Celebration – A Unique Tasting Event  –   March in Grass Valley
And just plain winter fun! –  All winter long!


A not-to-be missed event: the annual Wild & Scenic Environmental Film Festival is hosted each January in Nevada City, California!  Nevada City's Wild & Scenic Environmental Film Festival is the largest environmental film festival in the United States.
This spectacular Wild and Scenic Environmental Film Festival stands apart from the hundreds of festivals around the world.  Expect to be INSPIRED and MOTIVATED to go out and make a difference in your community and the world.
The largest festival of its kind in the United States, Wild & Scenic seeks unique environmental and adventure films that aim to inspire and educate. Each year, the festival receives hundreds of entries for a final official selection of approximately 125 films. The Wild & Scenic then travels to over 140 locations in the United States and internationally. The "on tour" program gives filmmakers a wonderful opportunity for worldwide exposure of their film.
Film makers from around the world – young emerging local to world renowned … including some locals! … present films about the beauty, the mystery, the intriguing and heart wrenching conditions of our planet.  Check out the incredibly inspiring films you won't want to miss at the Wild and Scenic Film Festival Films.
We look forward to seeing you there!
Wine Stroll During Film Festival
Don't forget about the Wine Stroll taking place on opening night from 4:30pm to 6:30pm during the Wild & Scenic Film Festival. Tickets can be purchased from SYRCL at 313 Railroad or from the Chamber Office at 132 Main Street
Mardi Gras Celebration in Historic Nevada City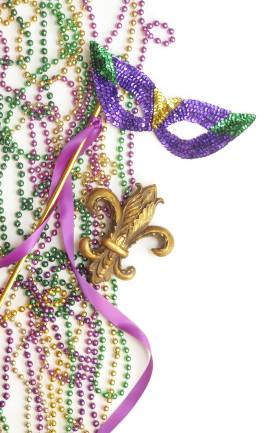 Nevada City comes alive with its annual Mardi Gras festivities. Each year the Mardi Gras celebration kicks off on Saturday night before Ash Wednesday with the annual Mardi Gras Masquerade Ball in historic Miners Foundry at 325 Spring Street from 8 p.m. to midnight. Feast on traditional Cajun food including Cajun sausage sandwiches, chicken and sausage gumbo, Manuale prawns, southern style cole slaw, red beans and rice and bread pudding.
On Sunday afternoon, gaily masked costumed characters parade down Broad Street dancing, marching and strutting and tossing beads, trinkles, bangles and more to an adoring crowd of local and visiting spectators.  Nevada City's Broad Street becomes a West Coast Bourbon Street to the delight of all.  Designed to be a family affair, everyone is encouraged to wear their own festive Mardi Gras attire.  It all happens at our Nevada City office front door!
Join us for a festive after-the-parade Carnivale for the whole family at the Miners Foundry after the parade! Enjoy New Orleans style food, hot dogs, ice cream & desserts, soft drinks & specialty coffees. Also featuring a full bar for the adults serving Hurricanes, plus a special Bloody Mary bar. Delight in Cajun music, Izzy the Juggler, drummers, belly dancers, Air Align Cirqe style performances, a bounce house and the ever popular Elvis and Janis Joplin! Tickets at the door only $5 for adults – Kids are FREE!
Get your tickets early as this famously popular event usually sells out. Contact the Nevada City Chamber of Commerce at 132 Main Street, call (530) 265-2692 or (800) 655-NJOY or see www.nevadacitychamber.com.
For more information, contact the Nevada City Chamber of Commerce at (530) 265-2692 or (800) 655-NJOY.
Foothills Celebration A Unique Tasting Event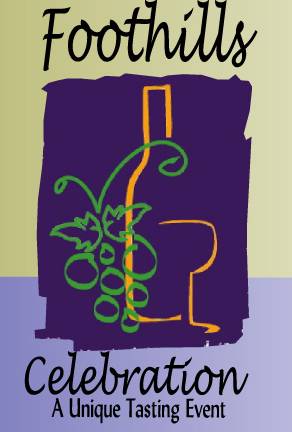 Come join us for the
Where the vines meet the pines …

from 1 to 4 pm
Stroll around historic downtown Grass Valley enjoying fine wine, micro brews, gourmet delicacies, music and more!  Over 50 wineries, breweries, and restaurants will participate in this year's event.
Peruse Grass Valleys diverse collection of boutique shops and art galleries.  Inviting home & garden, antiques, clothing, specialty gifts, cards, books, tasting rooms, and more shops line the streets of downtown Grass Valley.
Hosted by the Sierra Vintners and the Grass Valley Downtown Association, the Foothills Celebration is a Unique Tasting Event!