| | |
| --- | --- |
| Nevada County Real Estate Update | |
Happy New Year Friends and Colleagues!
1 Year Anniversary Since Consolidating back at Harmony Ridge-Hwy 20 Office
We just celebrated our first year since consolidating back into our Harmony Ridge Hwy 20 office. Our roots are in this office where John started as Recreation Realty in 1973.
Located in the heart of Nevada County's beautiful recreation area and gateway to Tahoe National Forest & Scotts Flat Lake, we share our building with the award winning Harmony Ridge Market. Just across Highway 20 is the historic Five Mile House. The scenic Pioneer Trail starts at our back door.
2011 a Good Year
2011 has been a good year for Nevada County Properties. We are seeing a comeback in the real estate market. We are proud to share that John qualified for the Nevada County Association of Realtors Masters Club!
In October John was reelected to his second 3-year term on the Board of Directors for KVMR at 89.5 FM. He is proud to serve on the building committee for the new station that will be built in partnership with the Nevada Theater Commission. The Board is over half way to raising their goal of $3.2million dollars. In addition to new office and state of the art studios for KVMR, the new facility will provide 1,200 square feet of back stage for the Nevada Theater and live radio concert capability.
KVMR FM 89.5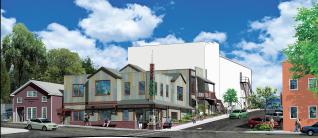 Nevada County living
With no snow yet this year, clear sunny skies and crisp temperatures make for perfect hiking right now. Grab a delicious snack lunch from Harmony Ridge Market and strike out for beautiful hiking, biking and horseback riding on the Pioneer Trail. The 39 mile trail oofers spectacular views along the ridge. You will find ample space for parking on the new lot we recently added for the trail right next door.
This coming weekend don't miss SYRCL's 10th Annual Wild & Scenic Film Festival! Award winning environmental films will be shown at venues around Nevada City and Grass Valley from Friday evening through Sunday. Each year, the Wild & Scenic Film Festival draws top filmmakers, celebrities, leading activists, social innovators and well-known world adventurers to the historic downtown of Nevada City, California. A weekend favorite for locals and guests from a far.
On the Beach at Baja, Mexico
John has almost finished a studio guest house in Baja that will be ready in late May for rental with easy beach access. The guest house is only 20 miles from Los Cabos International airport in Baja, Mexico. More to come later with easy rental from website.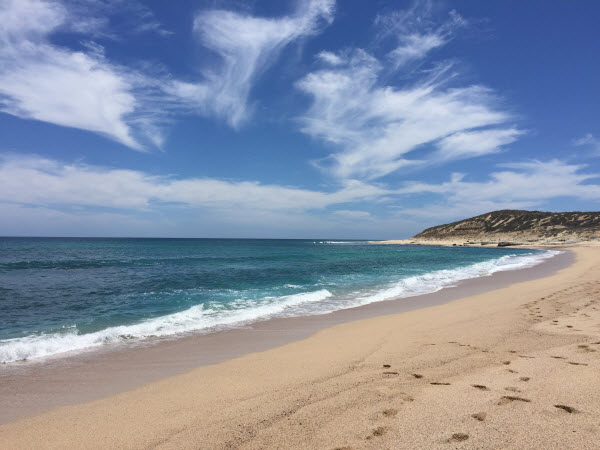 We look forward to a prosperous 2012 for all!
With warm regards to all,
John and Sandra
Nevada County Properties
We invite you visit us online at:
www.NevadaCountyProperties.net
to learn more about our services and what is going on in our wonderful community. Or pick up the phone and call us at (530) 265-6565. A 10-minute conversation with us may save you hours of online research.